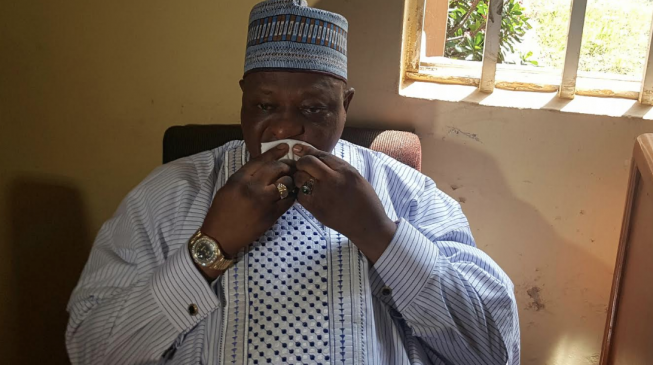 The Peoples Democratic Party (PDP) in Plateau State has commended the ruling of an FCT High Court sentencing former Governor of the State, Joshua Dariye to 14 years imprisonment.
Justice Adebukola Banjoko-led court had on Tuesday found Dariye guilty of 15 of the 23 criminal charges levelled against him by the Economic and Financial Crimes Commission (EFCC).
However, Plateau PDP's spokesperson, John Akans described the former governor's conviction as a landmark judgment and victory against corruption.
Speaking to the Sun, Akans said the party decided not to drag Dariye to court when he defected to the All Progressive Congress (APC) with the mandate of PDP because it was established that he will not escape jail.
"This is the hour we in the PDP have all been waiting for, the law has taken it course, it was a landmark judgment that has created an avenue for PDP to reclaim its stolen mandate.
"We gave Dariye overwhelming vote during the 2015 Senatorial elections in the state and he won the election under the platform of PDP but he disappointed the party by jumping to the ruling APC in search of refuge following his corrupt cases in court. No matter how long the case will take there must be a judgment day and today is the Day of Judgment," he said.