After Messi, De Bruyne Is Next – Guardiola Hails De Bruyne As One Of The Best Stars He's Managed
Guardiola
'After Messi, De Bruyne Is Next'.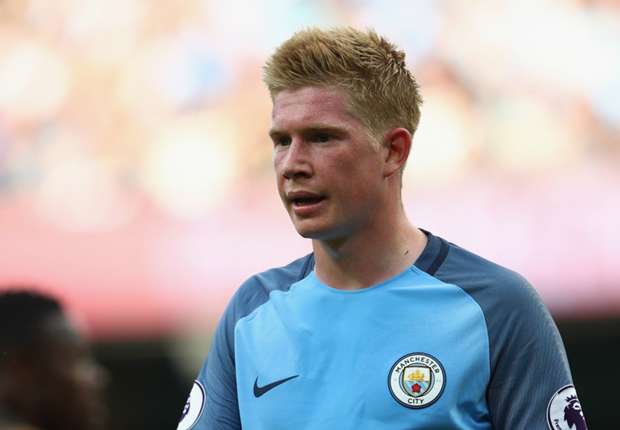 The Manchester City boss has worked with a
number of modern greats but believes the
Belgium international is as good as all of them apart from the Barcelona forward.
Pep Guardiola labelled Kevin De Bruyne
as one of the best players he has ever
managed after the Belgium international
inspired Manchester City to a 4-0 win over
Bournemouth on Saturday.
De Bruyne opened the scoring with a clever
free-kick as Guardiola's men maintained their
perfect start to the Premier League season at
the Etihad Stadium.
Guardiola has worked with a number of high-
profile stars throughout his career such as
Arjen Robben, Andres Iniesta and Xavi.
And the Spaniard has named Barcelona
superstar Lionel Messi as the best player he
has ever worked with, but says De Bruyne is
right behind him.
"He is one of the best players I have worked
with," the former Barcelona and Bayern
Munich coach said. "Messi is on his own in the
table, but Kevin is in the next table and he is
right up there."
De Bruyne, 25, has made an electrifying start
to life under Guardiola, having also played a
decisive role in City's 2-1 win over rivals
Manchester United last weekend.
And Guardiola was quick to hail the attacking
midfielder following another sensational
performance against Bournemouth.
"He [De Bruyne] understands the game, he's
physically strong," Guardiola added.
"[He is] aggressive without the ball but
especially with the ball, it's clear he sees
absolutely everything. And in front of goal he
can make passes, score goals. We are so, so
lucky we have Kevin with us."